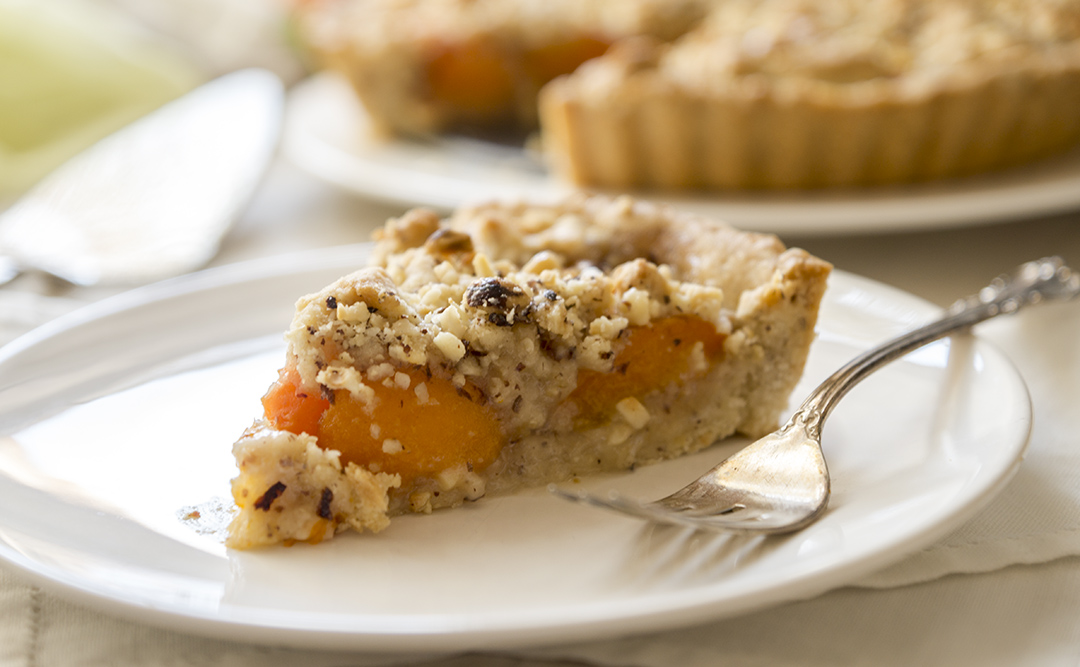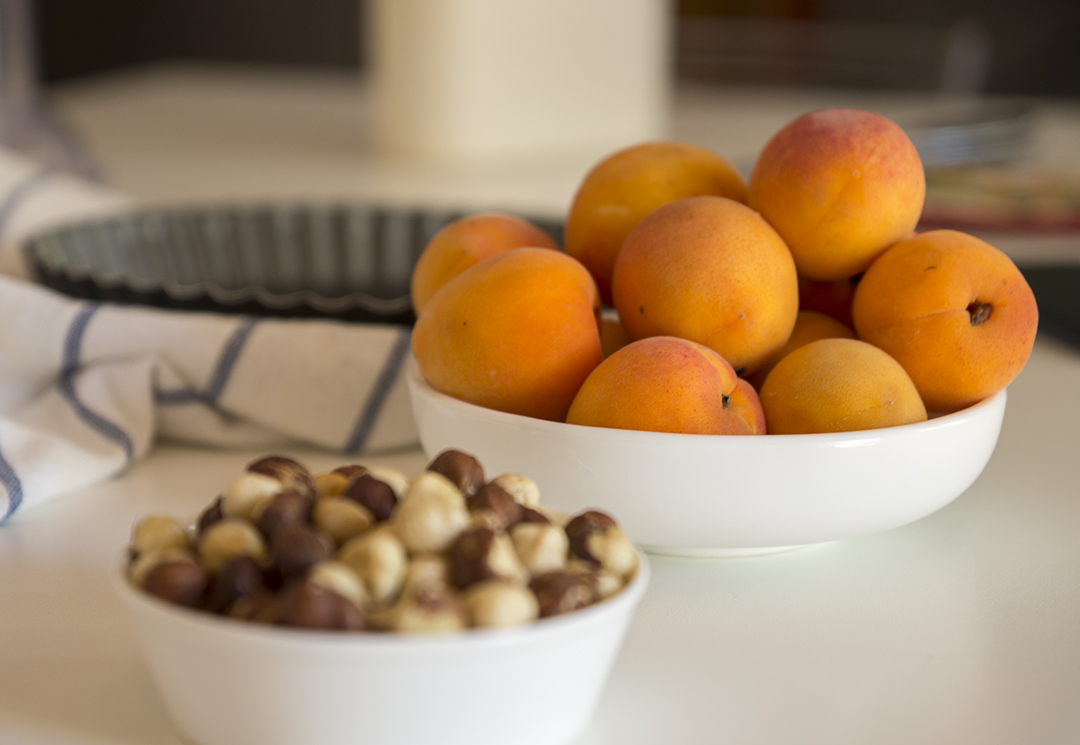 i have never though mixing hazelnut with apricot will turn out this good till i read an article  ( link ) about how apricots has a nutty flavor, so i decided to try this tart recipe from Bake from Scratch, the result was really good, one thing i had to change, used less apricots and since i'm not a big fan of ice-cream so i didnt serve my tart with i,t just cooled with my evening coffee.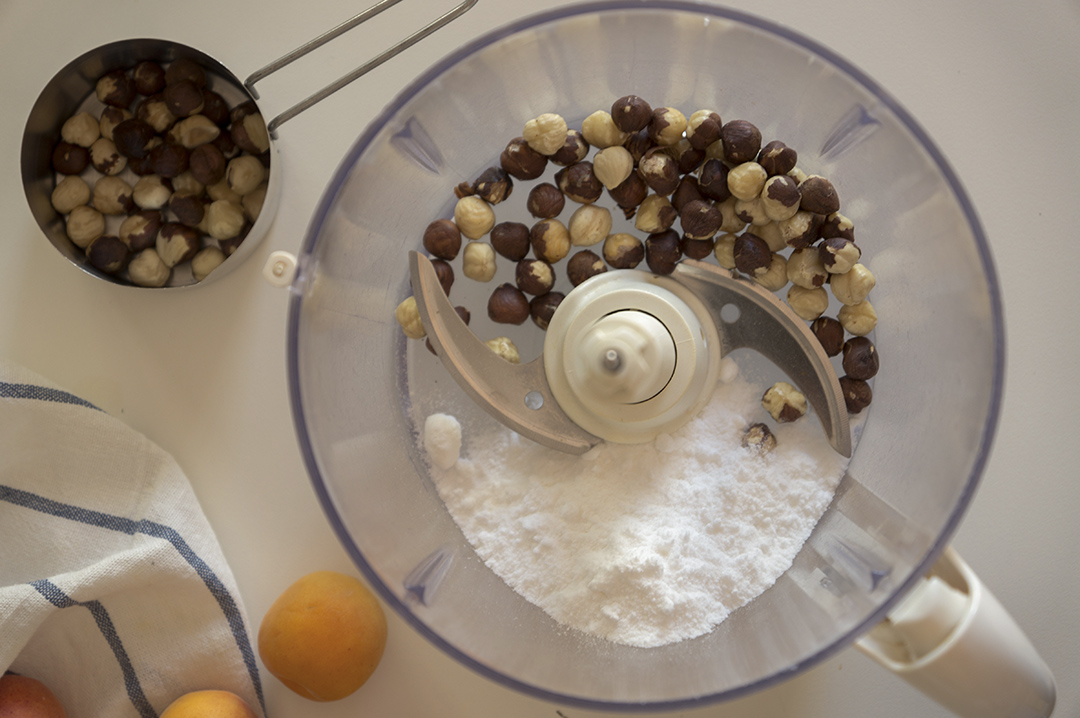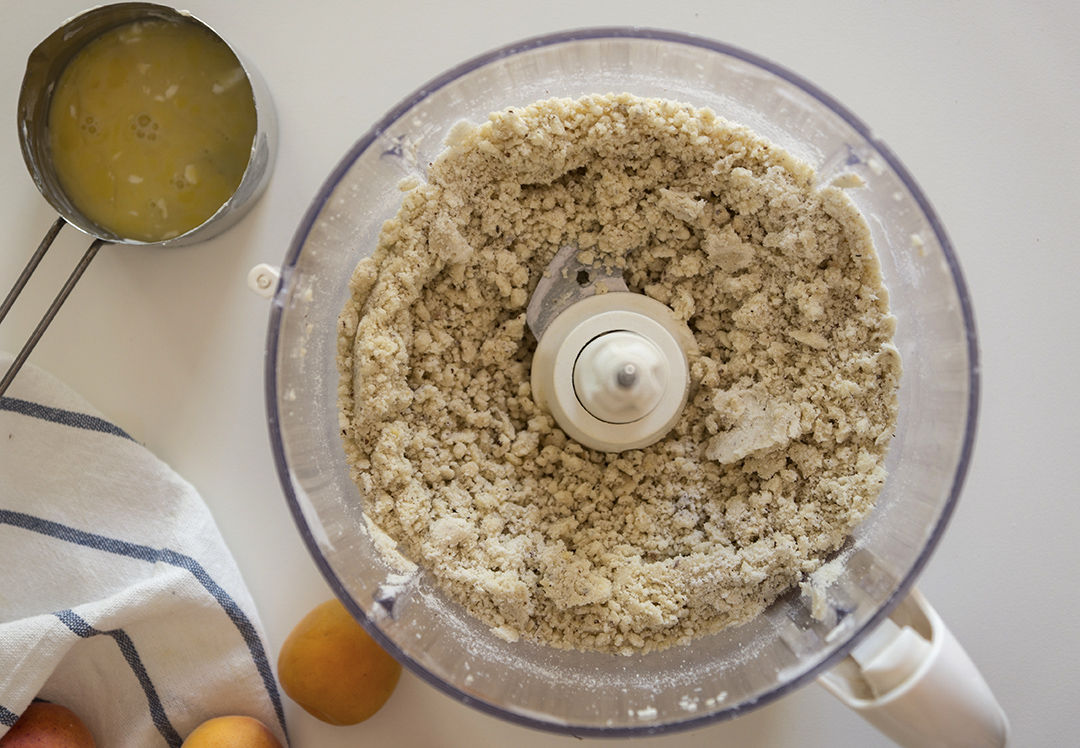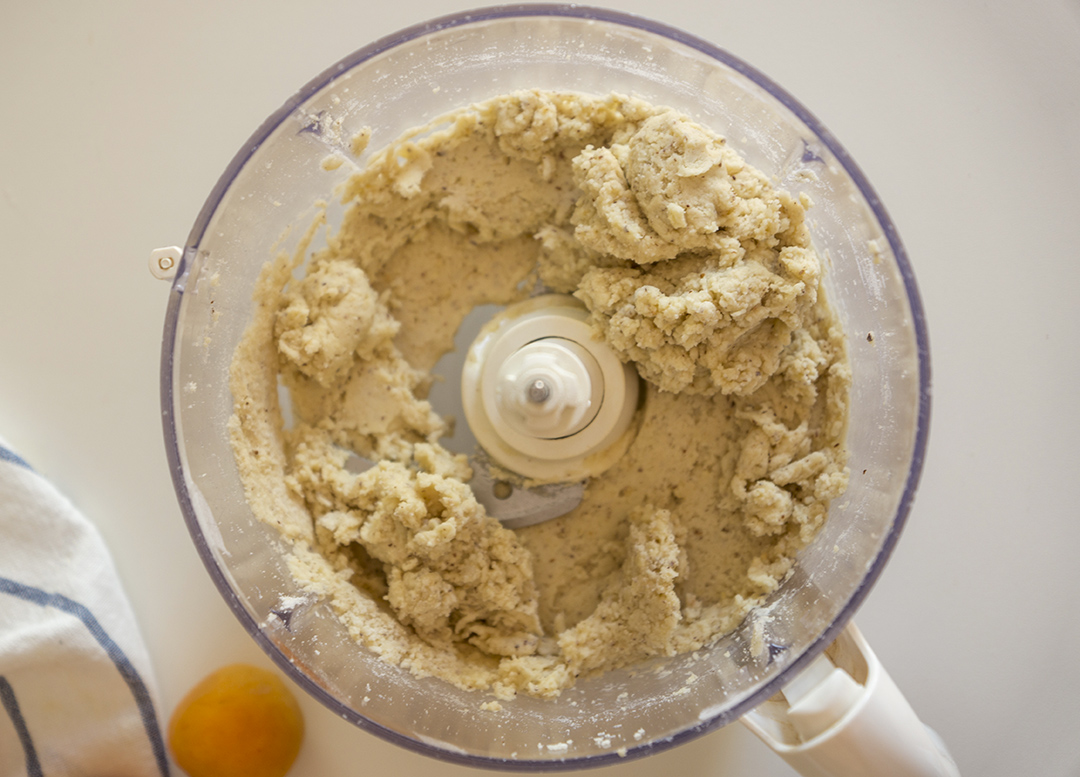 as any tart recipe we start with processing dry ingredients but since there is hazelnut in this recipe , we start with processing it with sugar till it becomes smooth then the rest of dry ingredients.
once they are all well mixed we add butter cubs to get that crumbly texture then egg and water if need to get a good tart dough.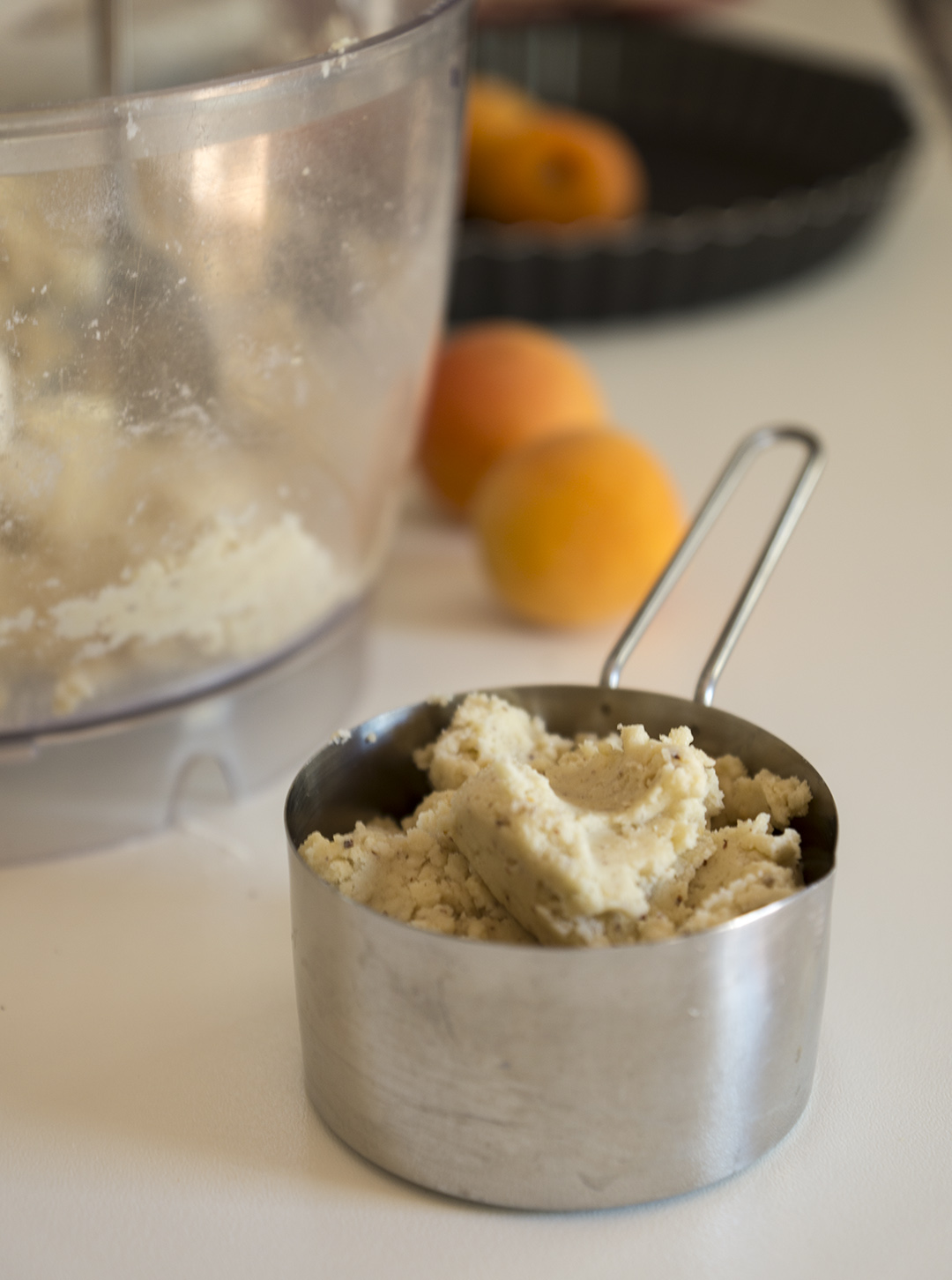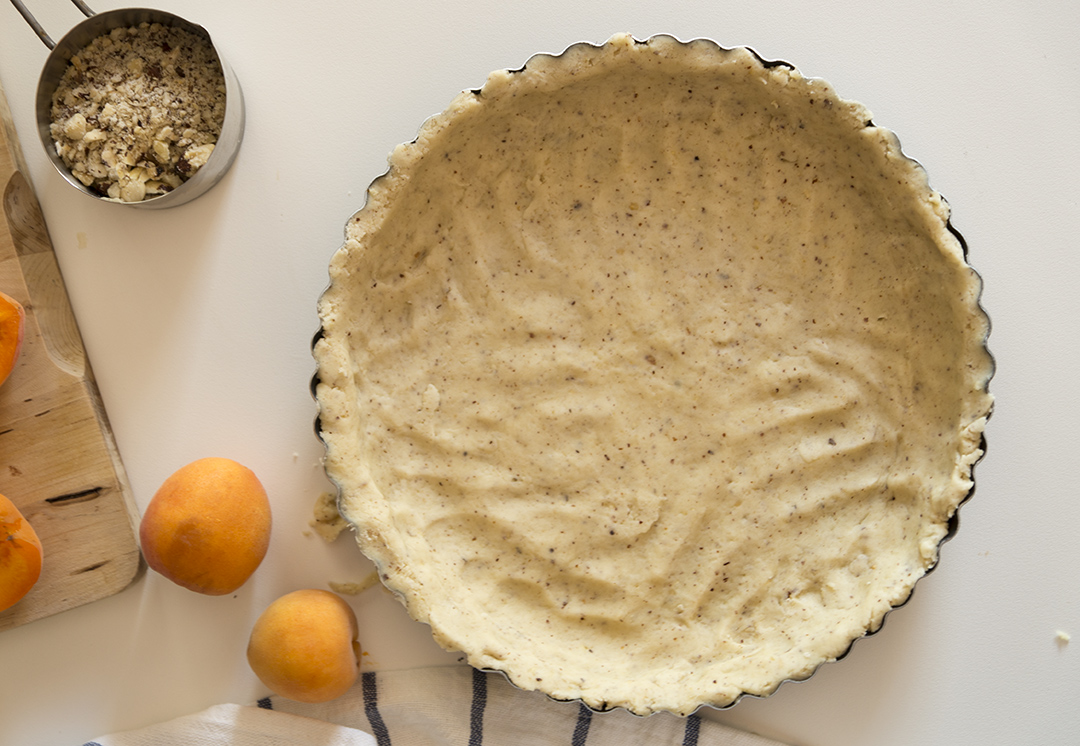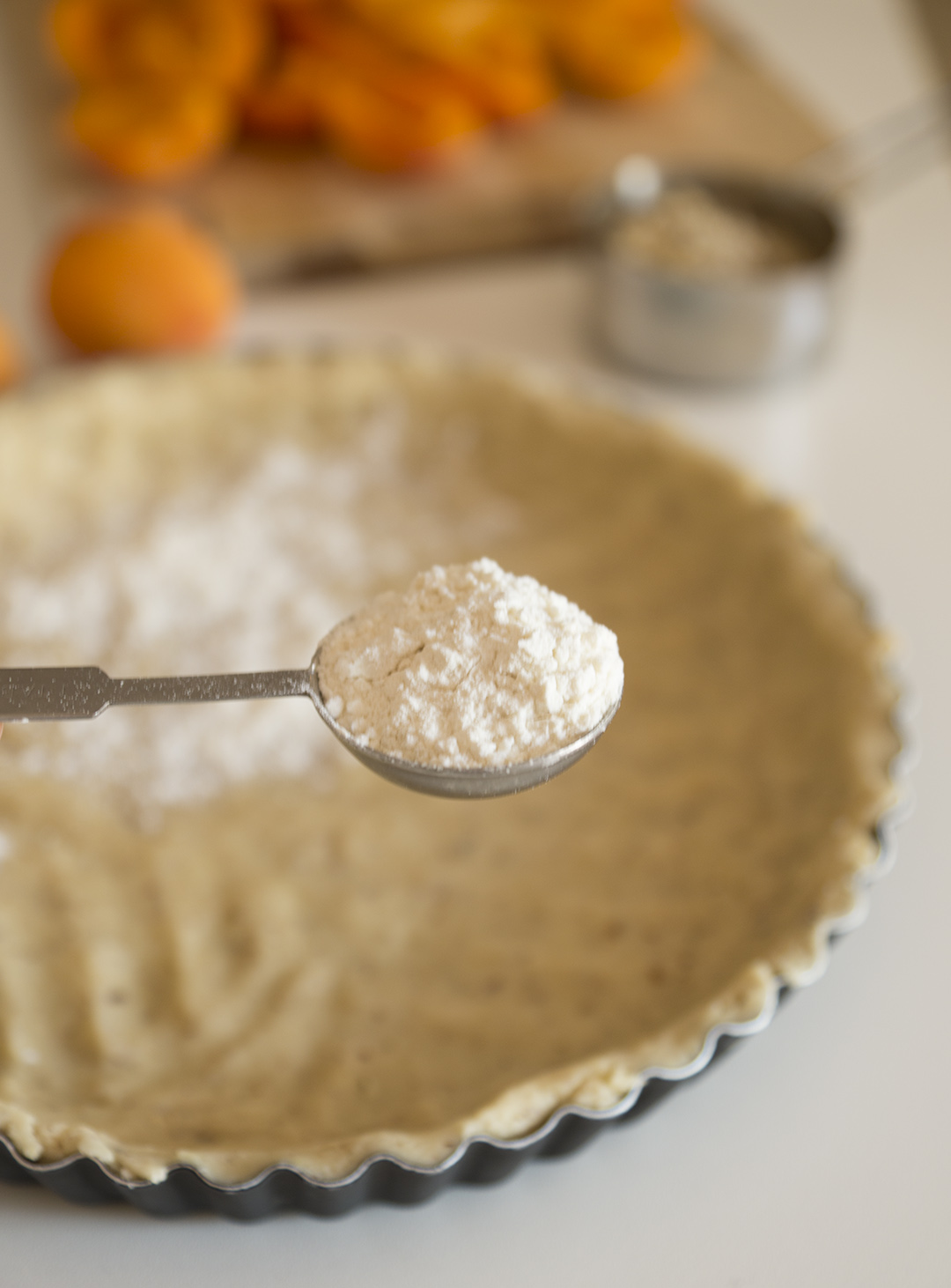 in this recipe the dough is divided into bottom and top, press the bottom into your tart pan, the top is gonna be crumbled so for me i simply freezed it then i just used the grater.
also as we all know fruits liquids will come out once they get hot in oven specially when the sugar touches them, so here is a trick i like in this recipe, sprinkling flour on the tart before arranging apricots layer, this way flour with suck all the liquids and the tart will stary crunchy.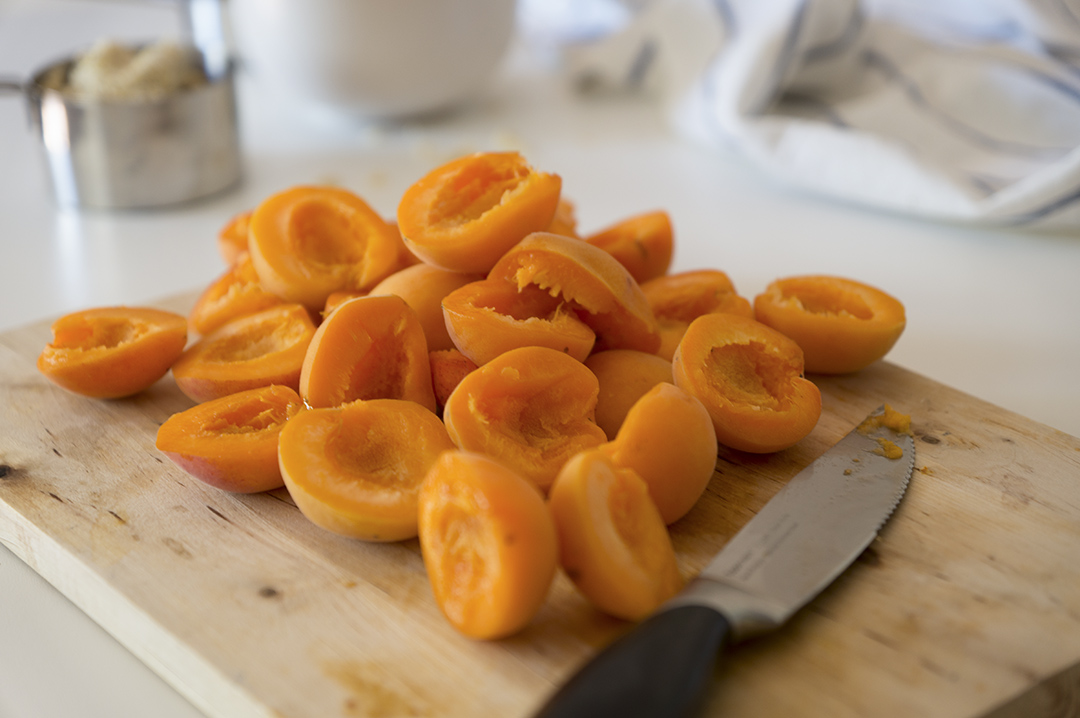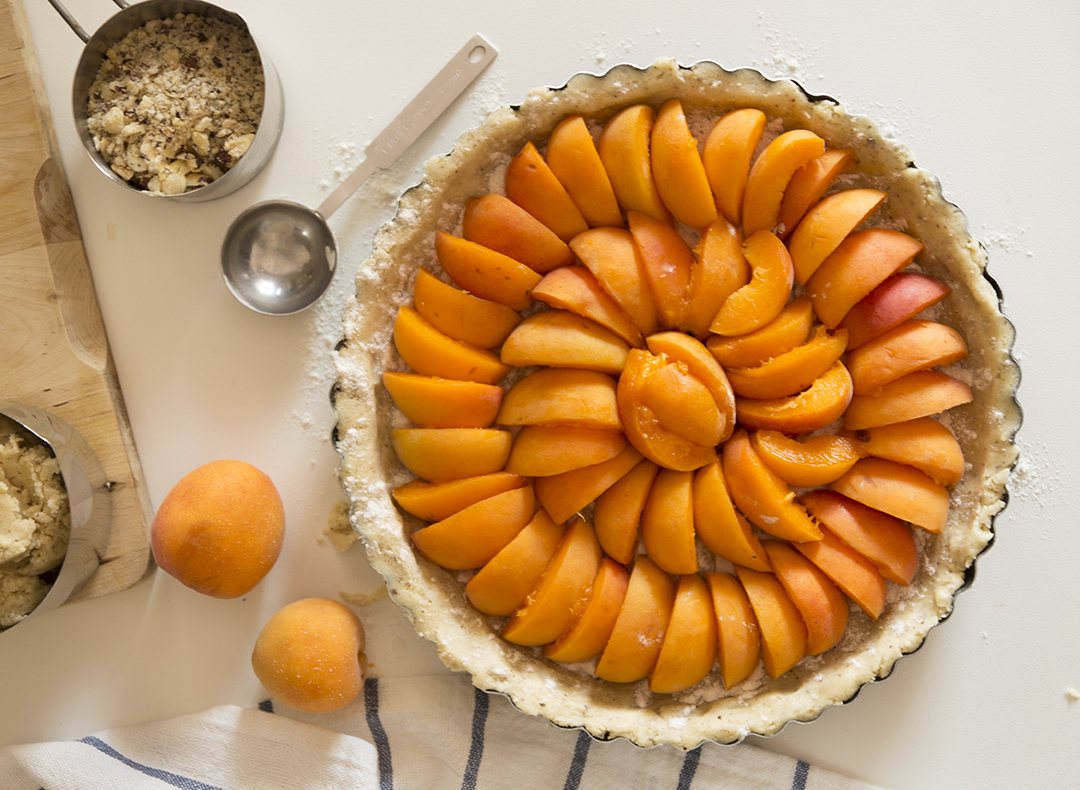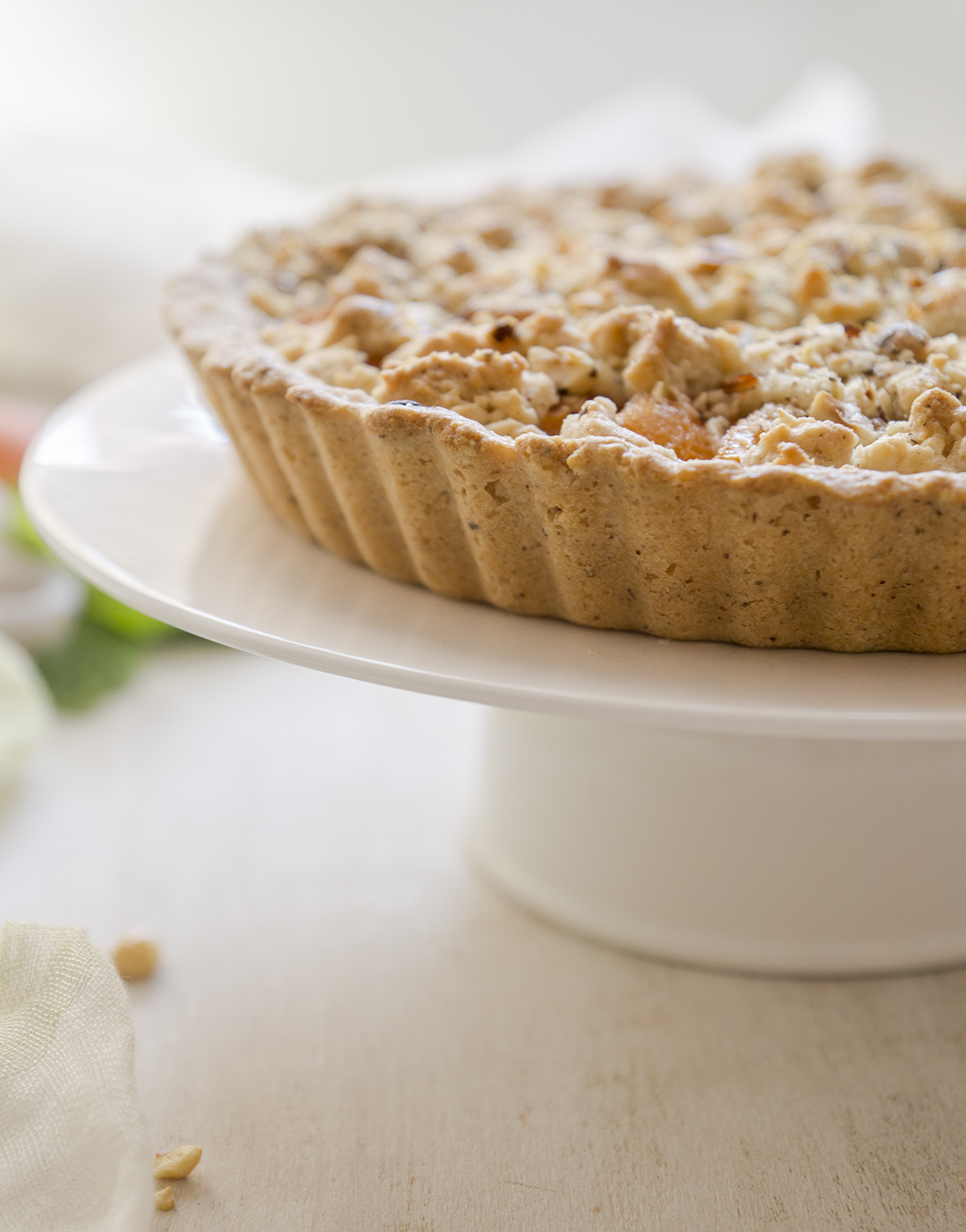 Ingredients:
1⅓ cups (divided)
⅔ cup confectioners' sugar
2 cups plus 1 tablespoon flour (divided)
1 teaspoon salt
1 cup cold unsalted butter (cubed)
1 large egg
1 Tbsp. cold water
¼ cup granulated sugar
1 Tbsp. vanilla extract
750 fresh apricots, quartered
Method:
In your food processor, pulse together 1 cup hazelnuts and confectioners' sugar until combined. Add 2 cups flour and salt, pulse until combined. Add cold butter, and pulse until mixture is crumbly.
In a small bowl, whisk together egg and water. With processor running, pour egg mixture slowly until combined. Pulse until mixture begins to hold together.
Reserve 1 cup hazelnut mixture for topping ( freeze it ). Press remaining mixture into bottom and up sides of a 22 cm tart pan, Freeze until firm.
Preheat oven to 180C, rack in the middle.
In a small bowl, combine granulated sugar and vanilla and set aside. chop remaining 1/3 cup hazelnuts, set aside.
Sprinkle remaining 1 TBsp. flour in prepared tart shell. arrange apricots, tight circled way, skins facing out, so they stand up on their ends. Sprinkle apricots with sugar mixture.  grate reserved 1 cup hazelnut mixture on top, Sprinkle with chopped hazelnuts.
Bake for 50-60 minutes or till it becomes golden brown, serve it hot with vanilla ice-cream or simply plain after it cools down.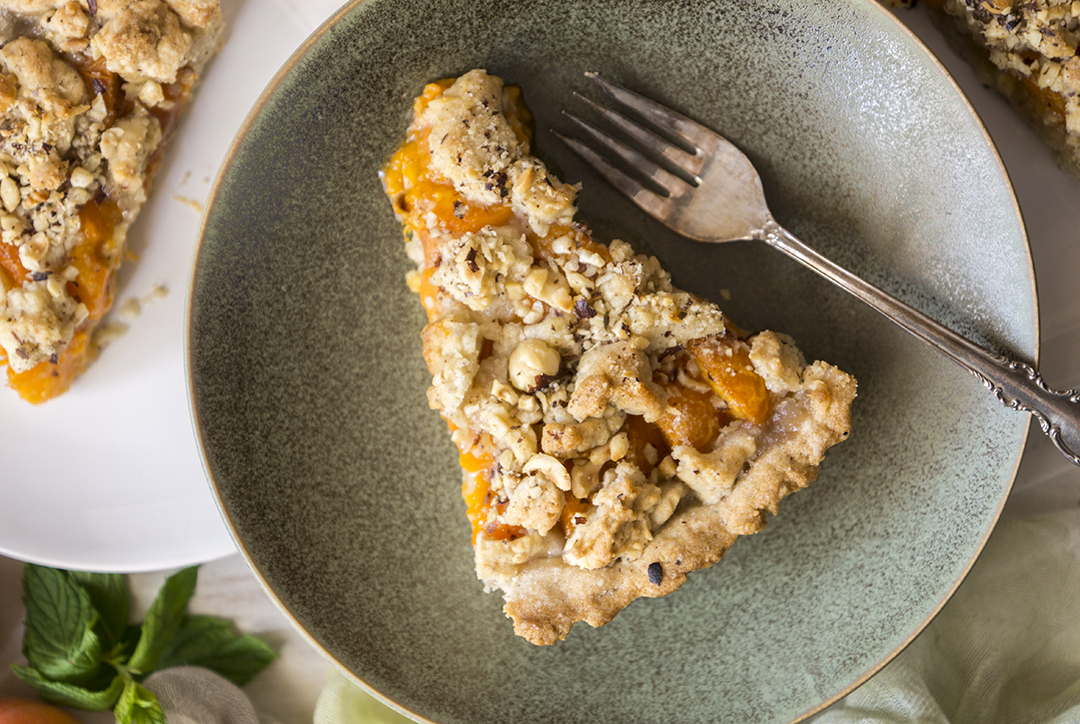 الطريقة :
في الخلاط الكهربائي نحطوا 1 كوب بندق مع السكر البودرة و نرحوهم لين يولو ناعمين، نزيدو الدقيق و الملح بعدها و الخلاط يدور نضيفوا مكعبات الزبدة لين تتكون عندها عجينة مفتفتة.
في صحن صغير نخلطوا البيضة مع الماء و نضيفهم للخلاط لين تتكون عجينة متماسكة بس ناعمة، نقسموا منها مقدار 1 كوب و نحطوه في الفريز.
باقي العجينة نفردوها باليد في طاجين تارت 22 سم و نحطوها للفريز لين تجمد و تولي صلبة.
نسخنوا الفرن على 180 درجة مئوية و نحطوا الرف في النص.
في صحن صغير نخلطوا ¼ كوب السكر مع الفانيليا، و بالسكين نكسروا 1/3 كوب البندق بطريقة عشوائية.
نطلعوا التارت من الفريز و نرشوا عليها ملعقة الدقيق بالتساوي يعدين نستفوا المشمش بطريقة دائرية من الخارج للداخل بحيث يكونو مضغوطين مع بعض و القشرة للاعلى، نرشوا عليهم السكر و بعدها نستعملو المبشرة لبشر مقدار كوب العجينة اللي حطيناه في الفريز و نغطوا بيها كل التارت و البندق المجروش.
تدخل الفرن لمدة 50-60 دقيق او لين تتحمر و تتقدم دافية مع جيلاطي فانيليا او باردة سادة
المقادير:
1 1/3 كوب بندق ( مقسمة )
2/3 كوب سكر بودرة
2 كوب + 1 م.ك دقيق ( مقسمة )
1 م.ص ملح
1 كوب زبدة مقطعة مكعبات
1 بيضة
1 م.ك ماء بارد
¼ كوب سكر
1 م.ك فانيليا
750 جرام مشمش مقطع الى 4 قطع