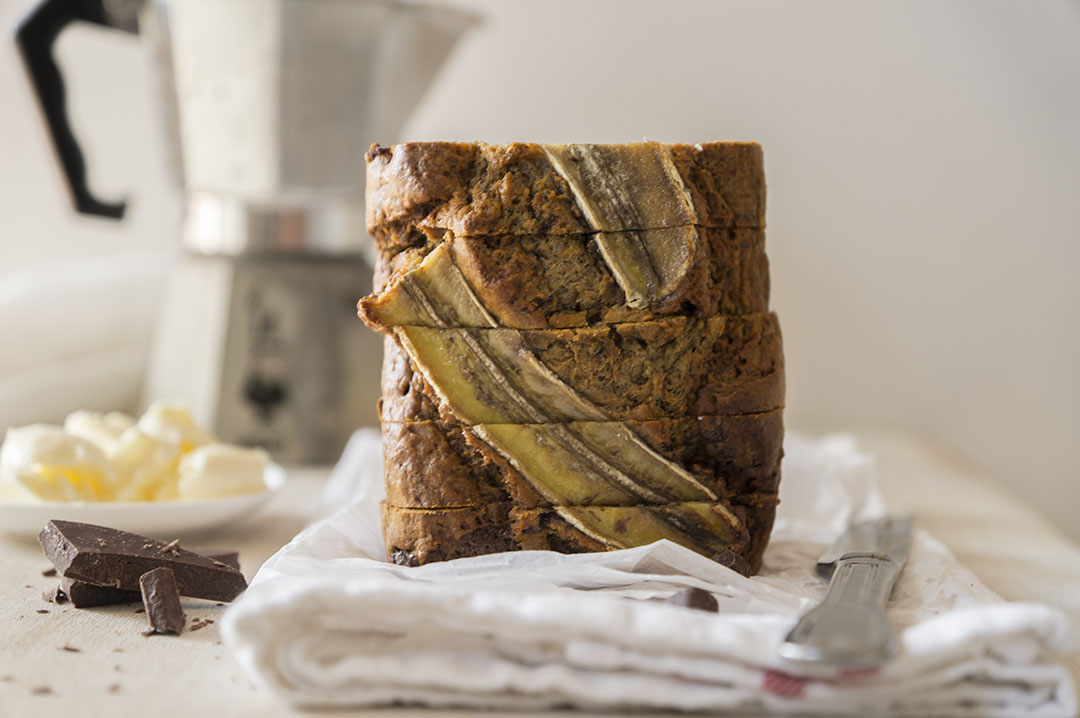 i have never ever EVER liked the taste of bakes/cooked banana, like EVEEER until i tried a recipe i found online for banana muffins from cosette's kitchen  ( which is one of my favorite food bloggers and you MUST follow her )
those muffins made me realize the amazing taste baked banana have that is similar to caramel which is why i changed a bit in her recipe and started making this super delicious banana bread with dark chocolate chunks!
try it and you will love me more 😛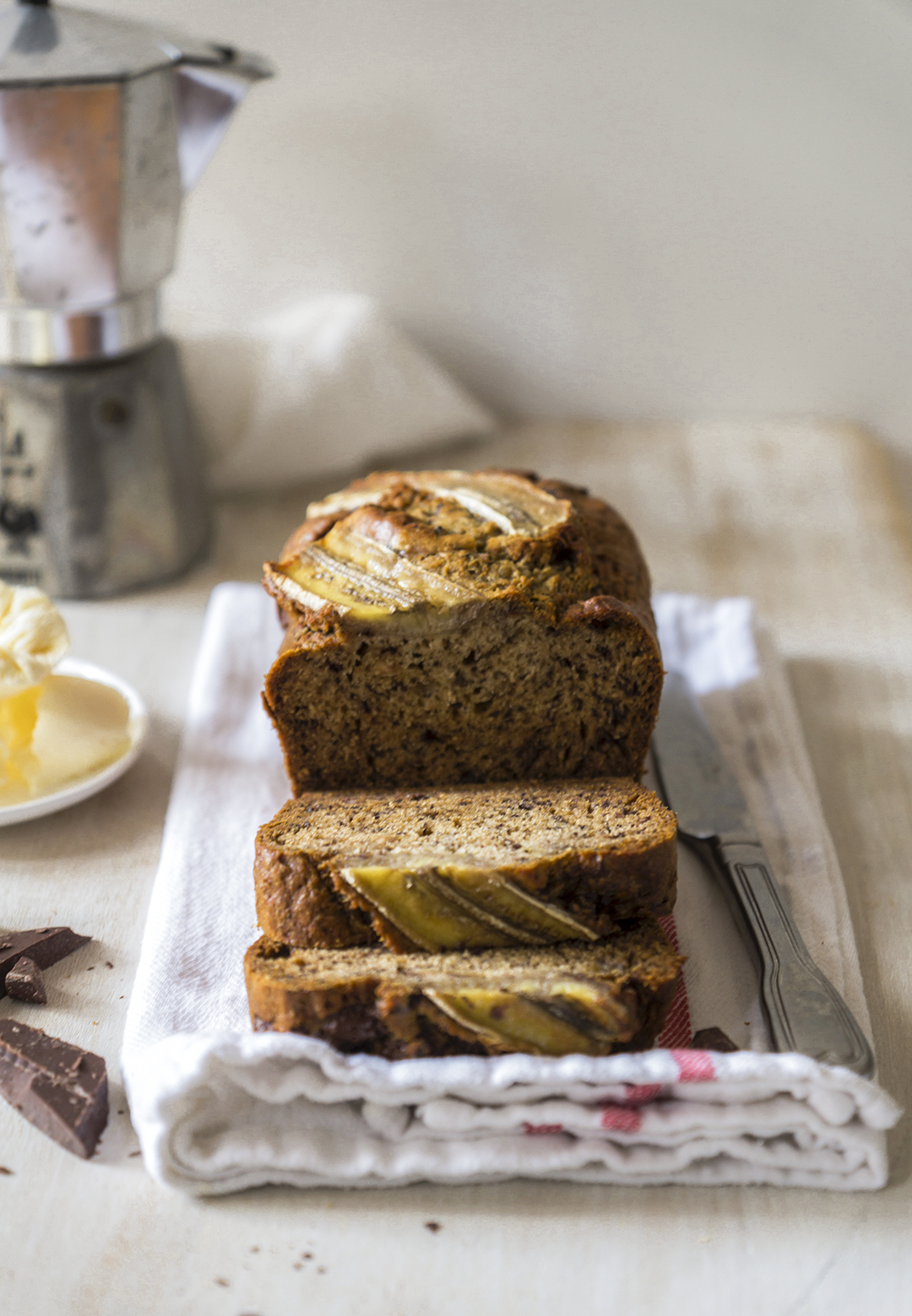 Perfect banana bread
RECIPE 
ingredients:
2 ripe bananas ( 1 extra for decorating on top)
1/4 cup light brown sugar
1/4 cup regular white sugar
1 large egg
1/2 cup vegetable oil
2 cups all porpose flour
1 tsp. baking pwoder
1.5 tsp bicarbonate of soda
1 tsp ground cinnamon
pinch on salt
1 cup dark chocolate ( 70% cocoa) chunks
Method:
Pre-heat oven to 160 C, rack in the middle.
Butter a rectangular pound cake pan and line it with parchment paper.
Smash the bananas til smooth, mix in sugar, egg and oil.
In a separate bowl sift the dry ingredients, flour, baking powder , bicarbonate of soda, cinnamon and salt.
Add dry ingredients to the banana mixture and mix well using a wooden spoon till well combined then add the chocolate chunks.
Spoon the batter to the pan, cut the extra banana in half by length and place it on top of the batter.
Bake for 40 minutes or till it golden and a toothpick comes out clean.
Leave to cook on a wire rack in a room temperature.