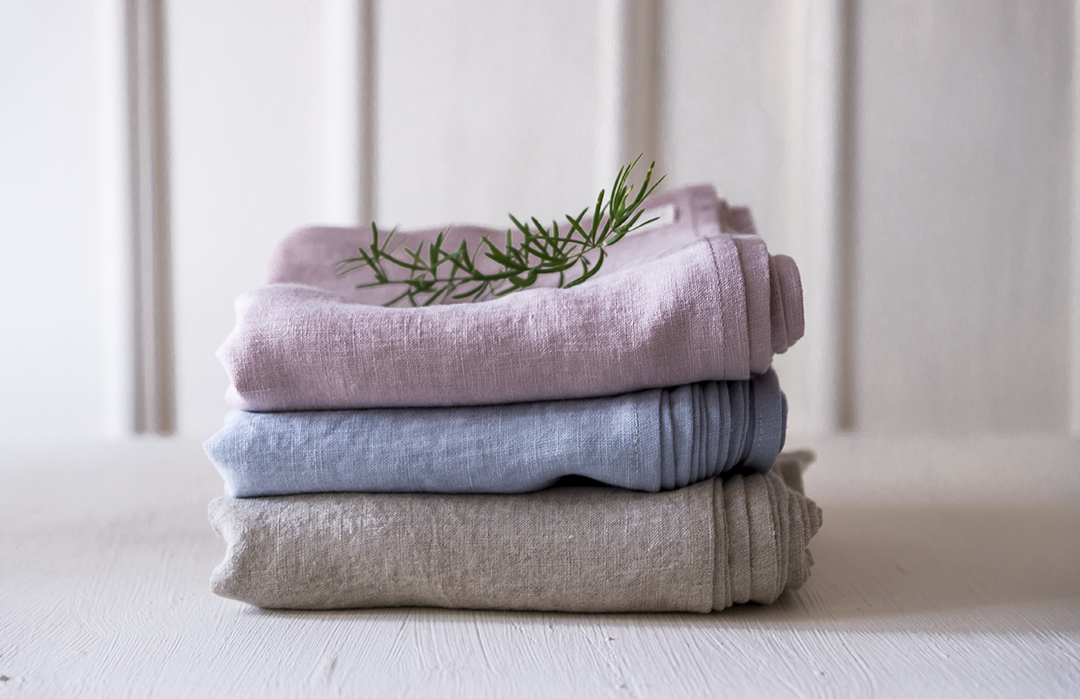 because Linen is a simple, neat, classy and luxurious fabrics just like the Jasmine flowers, our brand provides a very high quality Kitchen and Dining textiles using the purest and finest of European Linen made by hand with love to last a life time.
why linen and not any other fabric ?
Linen is our choice and should be everyone's main choice toward and health clean and sustainable life, not only that but we area bran works with linen for so many reasons like:
Linen is 3 times strongest and 5 times resistant to abrasion than cotton.
Linen dries faster than cottons which makes it natural antiseptic.
Dirt, soap and calx are not gathering as on cotton.
Linen white fabrics doesn't not turn into yellow by the time because of washing like other fabrics.
Linen is an eco-friendly fabric for many reasons but most importantly is it is made from flax plant that grows happily in a very poor soil and requires less water, also there is no waste in manufactures like other fabrics, all leftover fabrics are reused again( recycled )
why you WIN when you get our Linen ?
at jasmine Linen we believe in that quality comes first, we only work with the best and finest European Linen to provide a best Kitchen and Dining textile for you.
With our Linens we guarantee you will be a life game winner, simply because you are investing in the best long lasting products and saving this world with a very eco-friendly products.