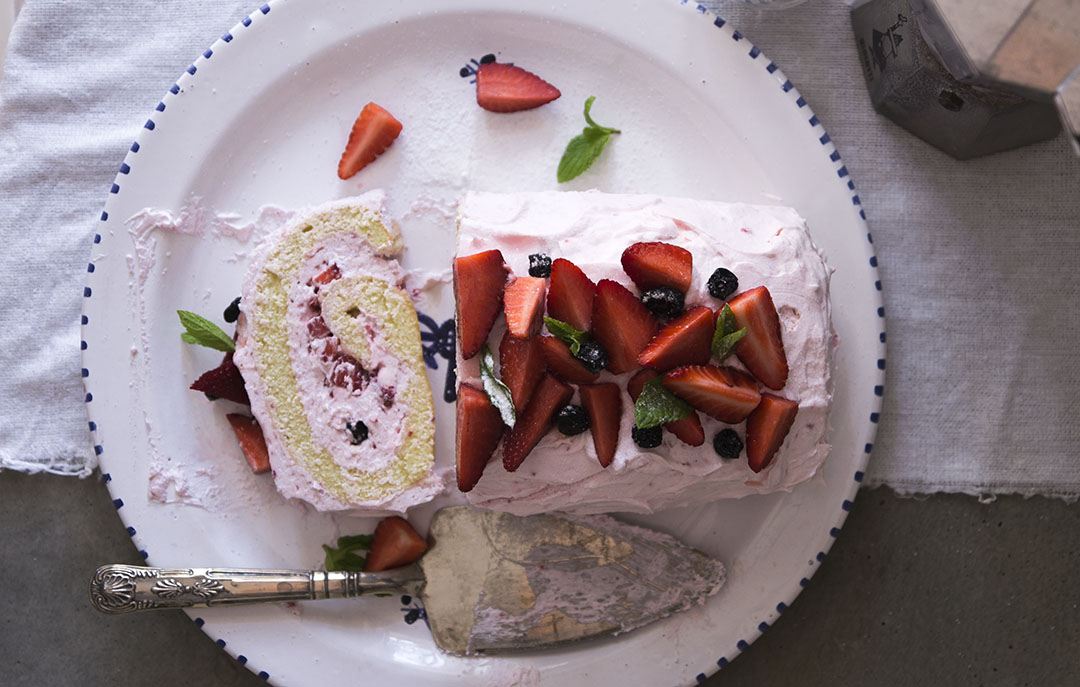 strawberries love swiss roll
We are all stuck at home for the same reason, my first 2 weeks and a half were just fine, actually I enjoyed being home with the kids doing all the delayed stuff I have been delaying for ages, but when it started to be a FORCED condition of staying at home, the anxiety started to get over me, its spring outside yet we need to stuck inside!!! UNFAIR but it is a MUST !
My daughter ( which I call a strawberry little mouse ) kept asking for a strawberry cake, so today I decided to get my self together and bake the cake for her and most importantly WITH her!, I made her wash all those fresh strawberries, then she added them to the filling and of course licking whatever filling leftover on the spatula lol
this is an ideal recipe for everyone, you can simply replace the cream filling with homemade strawberry jam and the result will diffidently be GREAT,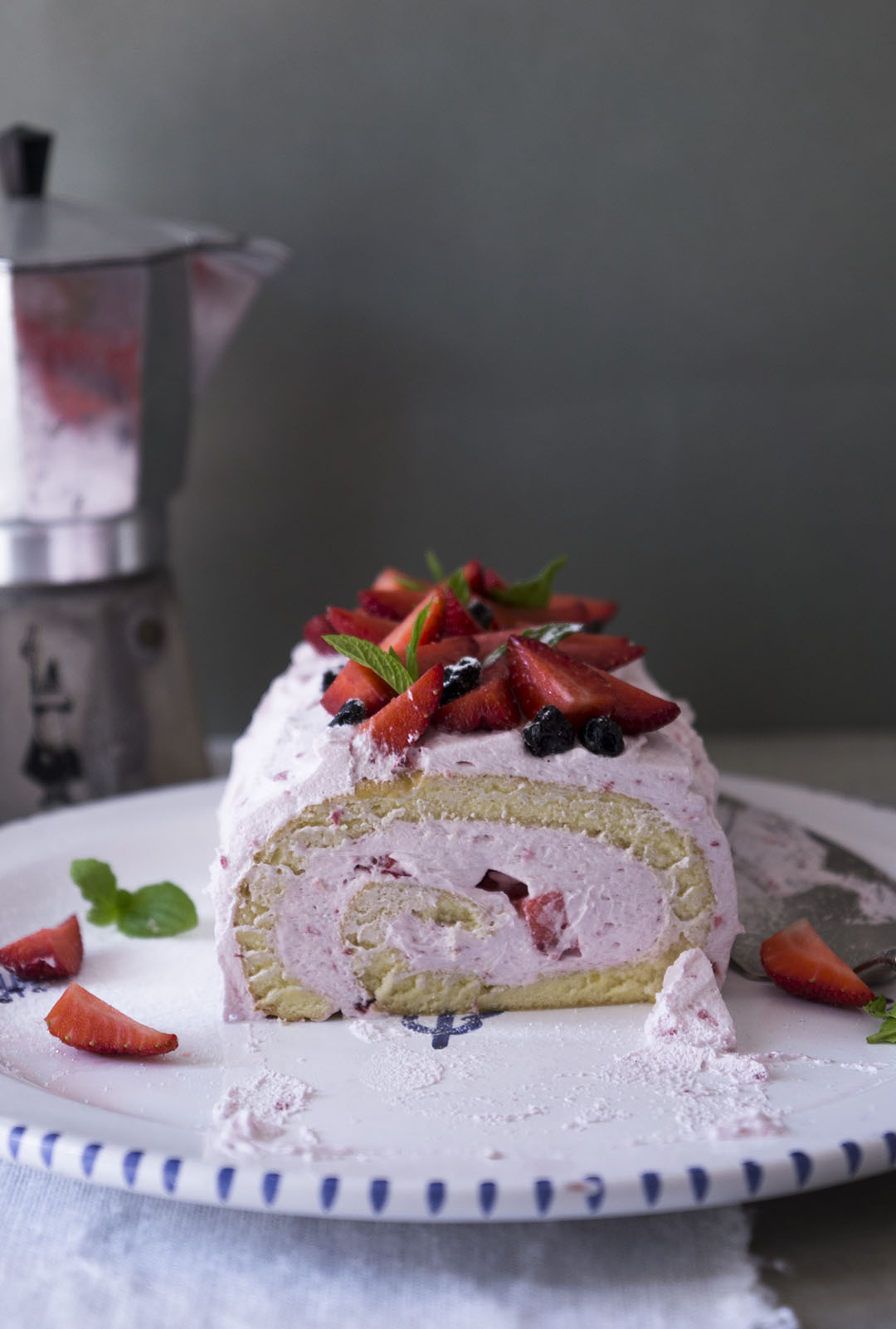 ingredients:
for the sponge
4 whole eggs
1 egg yok
1/2 cup white sugar + 1 Tbsp
1 Tbsp vanilla extract
1/2 cup flour
1/2 tsps B.P
2 Tbsp corn starch
for the filling:
1.5 cups fresh strawberries
200g cream cheese
2 Tbsp prowdered sugar
100 ml whipping cream
method:
pre-heat the oven to 180C , rack in the middle and line a baking sheet with a parchment paper.
in a bowl sift the dry ingredients (flour, corn starch and B.p ) and set a side
in the bowl of your stand mixer ( or by hand which will need some muscles ) beat together 2 whole eggs along with the egg yolk and the yolk of 2 eggs, add to them 1/2 of sugar and vanilla, beat till the mixture becomes smooth and creamy.
in another bowl, beat the 2 egg whites with 1 Tbsps sugar till it becomes foamy and thick.
using a spatula, add the dry ingredients to the egg mixture in 2 batches, folding slowly to do not loose the air, then do the same with the egg whites.
pour the  batter to the baking sheet, bake for about 15 minutes max or till it becomes golden and holds its self, get it out of the oven, sprinkle the whole surface with powdered sugar then flip it over a cotton kitchen towel, roll it up and allow to cool completely while still wrapped in the towel.
while the cake cools down, prepare the filling by beating the cream cheese and sugar in a stand mixer till it becomes smooth, add the whipping cream and beat together for few minutes, add about 1/2 cup strawberries and beat again so they get smashed and combined with the cream.
once the cake is cooled, open the roll carefully to do not break it, add the cream and some strawberries then roll it up again, cover it with cream and decorate it with some strawberries and mint leaves, allow to cool in the fridge for about 4 hours before serving.