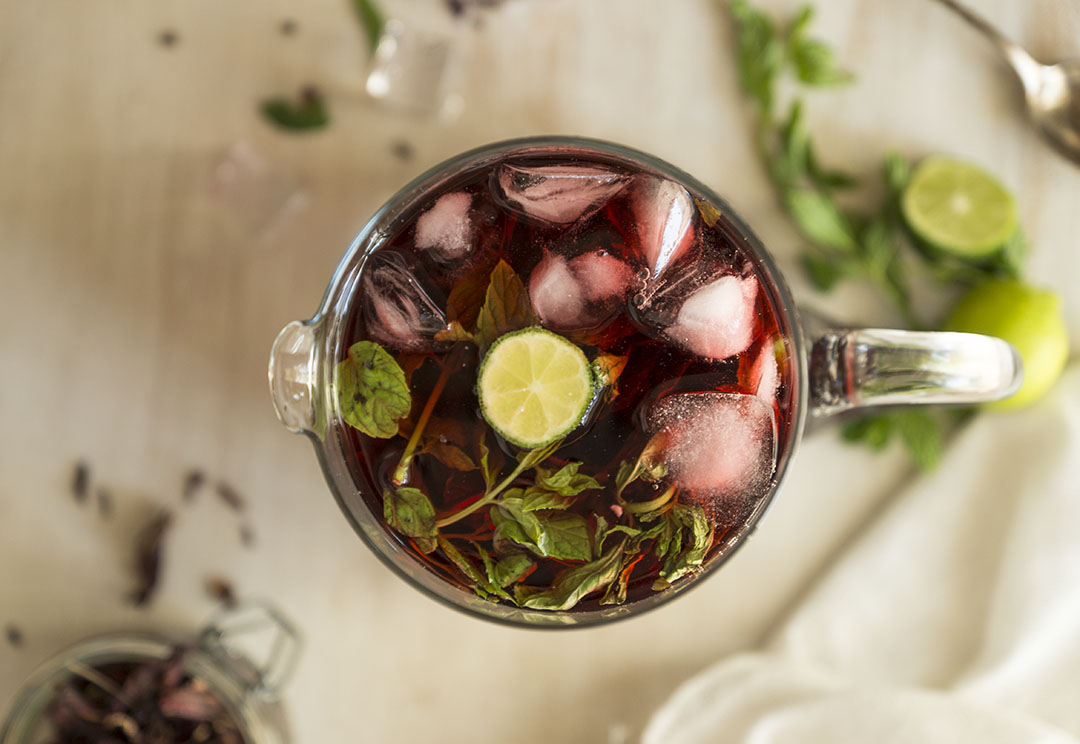 so its well known as hibiscus juice, but for some reason i like the Italian name more, its more dramatic and represents the color and taste of this juice.
i added a twist as most you know i'm addicted to lemon and mint so i was like why NOT ? yes lemon and mint worked fine with my Roselle too.
add lots of ice and enjoy the freshness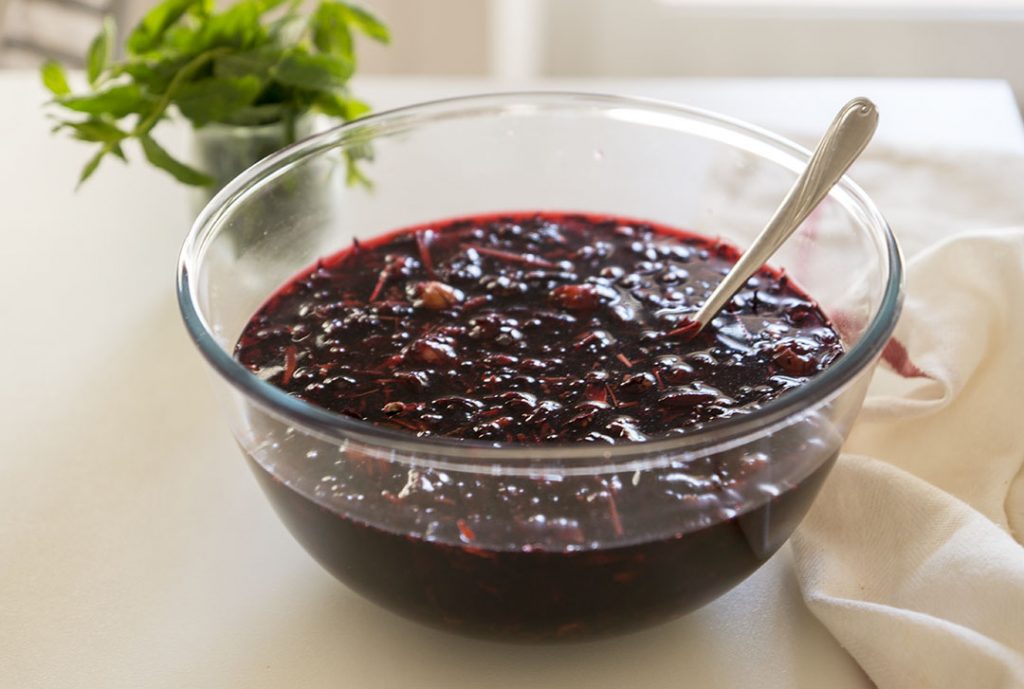 Ingredients:
1 cup hibiscus flowers ( roselle )
5 Tbsp. sugar
1.5 litre boiling water
1 lemon sliced
1 cup of fresh mint
Ice
Method:
In a deep bowl put all the Roselle, sugar and pour the hot boiling water over them, stir well and leave for overnight.
The next day, add mint and lemon slices in a big glass jug then strain the Roselle juice in it, refrigerate for 3 hours, add as much ice as you like when serving.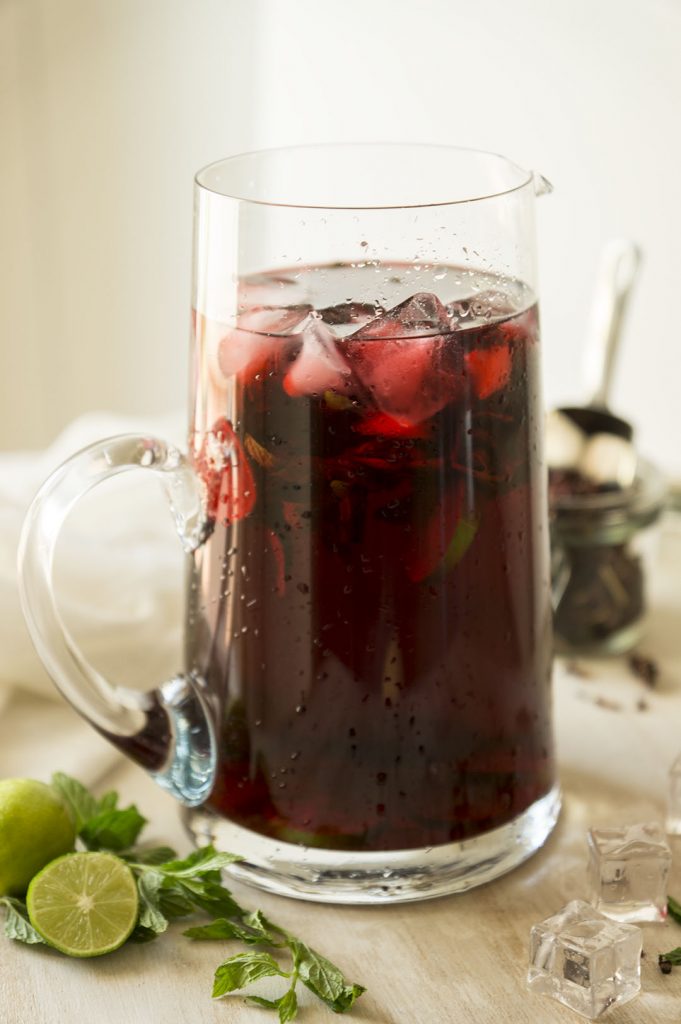 الطريقة :
في صحن غريق نحطوا أوراق الكركديه و معاه السكر و نصبوا عليه الماء الساخن، يترك ليلة كاملة .
ثاني يوم، في مالقي زجاج نحطوا شرائح الليمون مع النعناع و نصفا عصير الكركديه عليه، ينحطوا في الثلاجة لمدة3 ساعات و يتقدم مع الثلج .
المقادير:
1 كوب كركديه
5 م.ك سكر
1.5 لتر ماء يغلي
1 ليمون على شكل شرائح
1 كوب نعناع طازج
ثلج