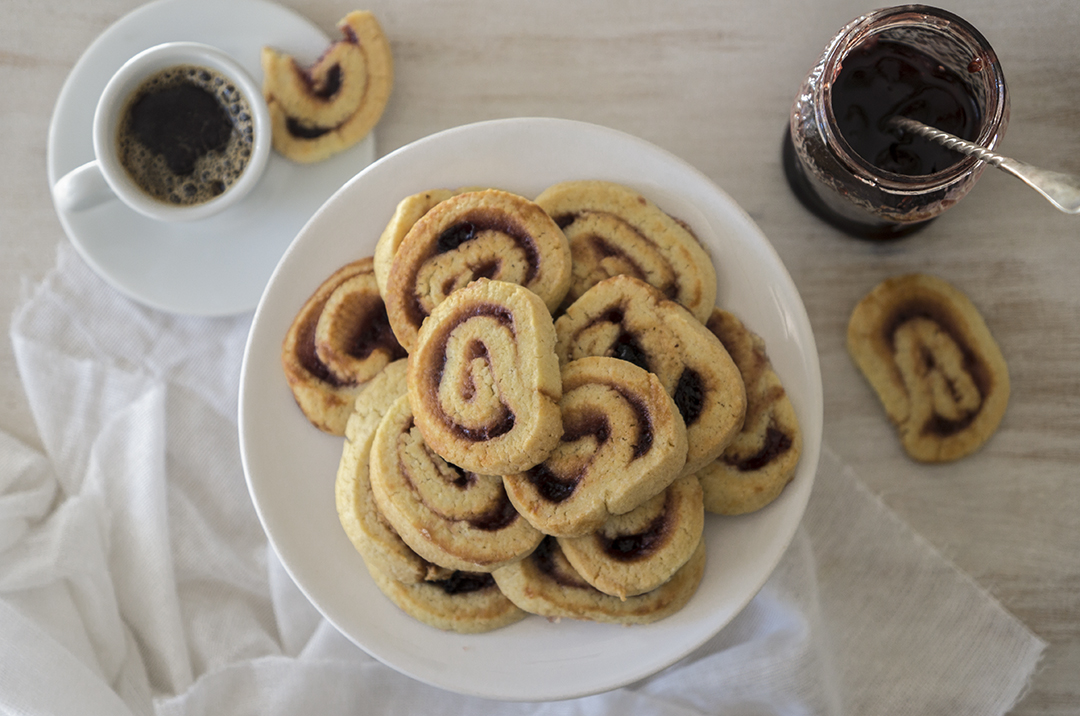 i think i got my love for fruity dessert from my mom, its not that i dont like chocolaty or those salted caramel desserts but still if you ask me what is your favorite i will answer LEMONY desserts with raspberries or maybe strawberries
these Roly Poly cookies win for my mom, they are kind of her favorite and since its mother's day in few days i thought of making them instead of a typical cake :).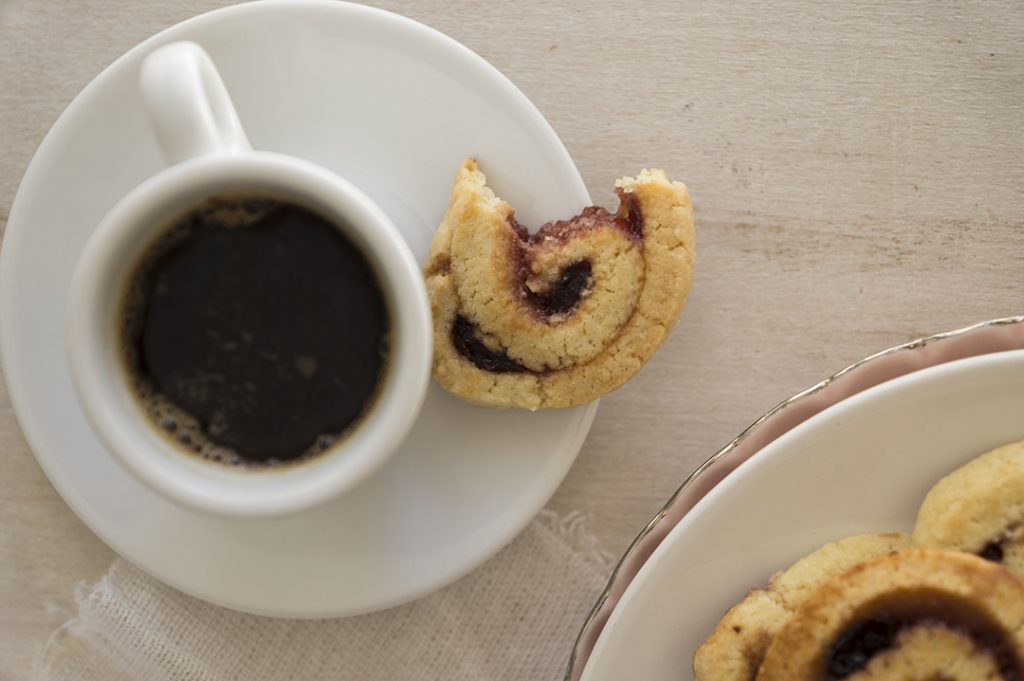 i adopted the recipe from Biscuit book by  Miranda Gore Browne ,It is perfect if you would like to make it ahead of time since it has freezing steps which is the key of making ahead of time desserts ins general, so all you have to do is to freeze those pretty rolled cookies un-baked since they are suppose to be bakes frozen to hold their shape.
Ingredients:
250g flour
½ tsp. B.P
125g sugar
125g butter ( soft at room temperature )
1 Tbsp. vanilla extract
1 egg + 1 egg yolk
¾ cup strawberry or raspberry jam
Method:
Add flour, sugar, B.P and butter In the bowl of your food processor, pulse until you get a crumbly texture mix, add eggs and vanilla, pulse again till you get a nice soft dough.
Wrap the dough in a plastic wrap and refrigerate for an hour or until it becomes firm enough to roll out
Divide the dough into 2, roll each one into a rectangular ( about 1/2cm thick ) between 2 pieces of parchment papers so it won't stick and help in rolling later, spread a layer of jam then roll up from the long side using the paper to left it up and roll.
Wrap the logs in a plastic wrap and freeze them.
Once they r hard and freezed, cut each log into slices ( about ½ cm minimum and not thicker than 1 cm ) and place them on a baking tray leaving about 2 cm between each cookie, return them to the freezer for about 30 minute to make sure they are 100% freezed while heating the oven.
Heat your oven to 180C, and bake the freezed cookies till they start to brown, allow them to cool on their tray so they hold their shape and harden.